LIFE CHANGER STRATEGY GUIDES - PART 5
---
Entrepreneurial Success: Acquiring and Upgrading Businesses
In Life Changer game, businesses for sale are losing money, which is why they are being sold cheaply. It's crucial to invest in upgrades and improvements to avoid bankruptcy since each business has limited funds. If a business runs out of cash, you must inject your own funds to keep it afloat.
To ensure the success of a newly acquired business, it's essential to prioritize improvements as soon as possible after the purchase. These improvements may include advertising, hosting promotional events, connecting with the local community, renovating the business space, and conducting market research. Each of these upgrades increases the business's profitability and establishes its position in the market.
However, it's essential to exercise caution when it comes to expanding the business. Expanding too quickly while the business is still operating at a loss will only compound the losses. It's probably wise to wait until the business is generating a profit before considering expansion.
By strategically prioritizing improvements and exercising prudence when it comes to expansion, new business owners can foster growth with efficient spending for faster success. By laying a solid foundation through early improvements, the business is more likely to achieve stability and profitability sooner. This approach not only maximizes the business's chances of success, but also ensures that resources are used effectively and efficiently.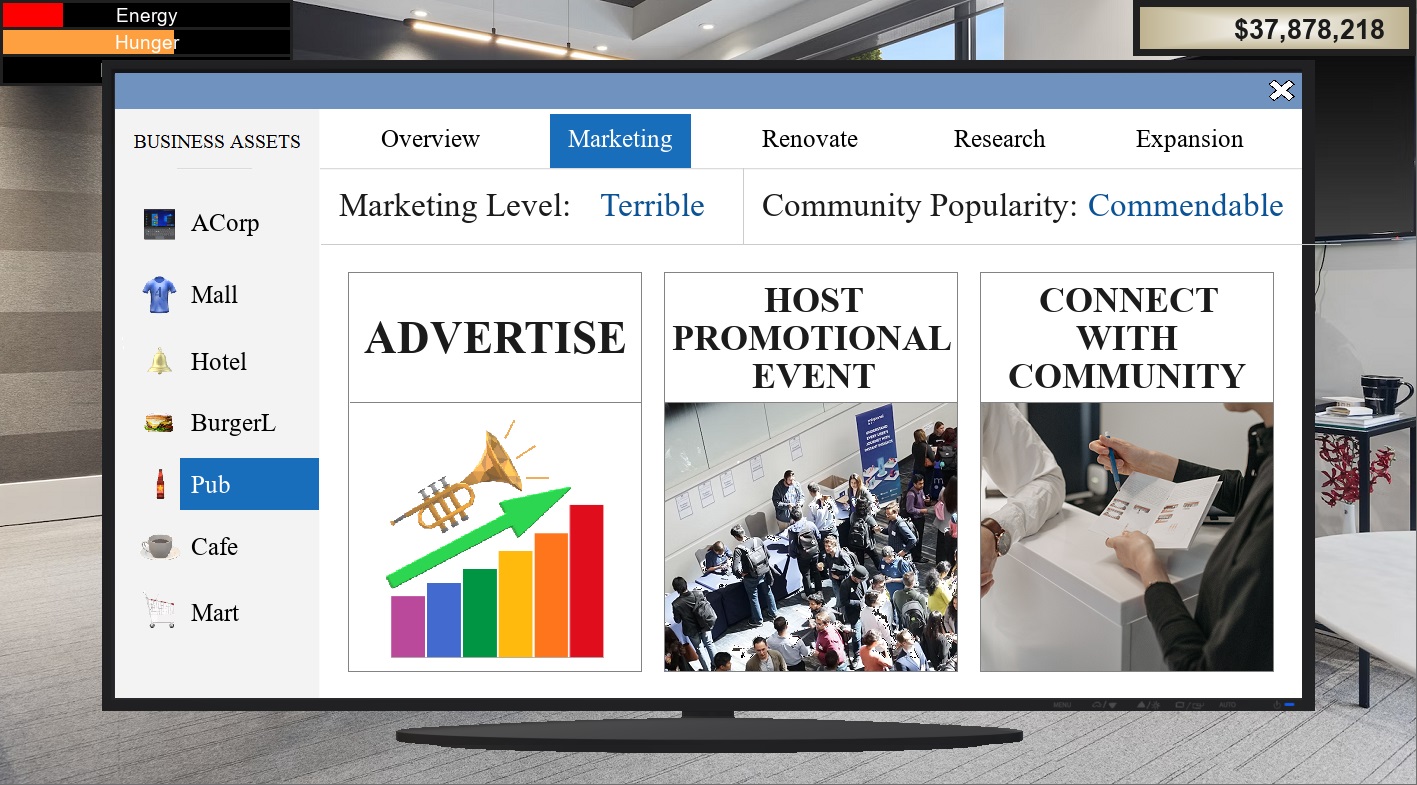 Hosting promotional events can be a more effective marketing strategy than advertising, especially if you have the necessary energy. While hosting a promotional event may cost slightly more than advertising, it can increase your business's marketing level by 2 upon completion, which is twice as fast as the 1-level increase you get from advertising. In Life Changer Game, success often hinges on speed and efficiency, and hosting promotional events can give you the competitive advantage you need to outpace your rivals.
Return to Strategy Guides Index



About  |  Privacy Policy  |  Contact Us
---
 © 2023 DCTK. All rights reserved.